The Abbey Library of Saint-Martin de Sées (11th-18th C.): Reconstruction and Description
The Abbey Library of Saint-Martin de Sées (11th-18th C.): Reconstruction and Description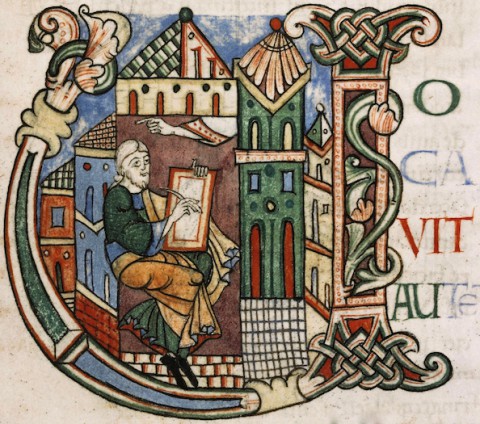 Project Description
Ce projet consiste en la numérisation et en la préparation du catalogue des livres anciens (manuscrits, incunables et post-incunables) de la bibliothèque de l'abbaye bénédictine de Saint-Martin de Sées.
Comme, au moment de la nationalisation des biens ecclésiastiques, le contenu de la bibliothèque de Saint-Martin a été délibérément dissimulé, et qu'il a ensuite été réparti entre plusieurs lieux de conservation (bibliothèque d'Alençon, évêché de Sées, grand séminaire de Sées, mais également aujourd'hui Archives départementales de l'Orne), où certains volumes n'ont été redécouverts que dans les années 1950, la bibliothèque de Saint-Martin constitue aujourd'hui le dernier fonds (partiellement) public de livres médiévaux non encore décrit. La numérisation de l'intégralité de ce fonds, qu'accompagnera sa description scientifique, permettra de faire connaître au grand public, mais également à la communauté de chercheurs, un ensemble de livres, dont certains remontent aux XIe et XIIe siècles, importants témoins de la diffusion des textes entre l'Angleterre et la Normandie.
Project Results
The inventories of the library of the Benedictine abbey Saint-Martin de Sées are currently being published on the ThecaeLab platform.