A new catalogue for the damaged medieval manuscripts of the Chartres library.
For more than fifteen years, the Institut de recherche et d'histoire de textes (IRHT-CNRS) has been collaborating with the library "L'Apostrophe" in Chartres on the restitution of the manuscripts collection, which fell victim to a bombing in 1944. While digitisation now covers almost all of the preserved fragments, it is time to enhance the value of this collection, thanks to new knowledge about the content of the manuscripts and their history. The project proposes to update the Catalogue général des manuscrits des bibliothèques publiques de France within the Catalogue Collectif de France, in which the description of many manuscripts is currently incomplete, erroneous or absent. This cataloguing will be based on the research and documentation gathered by the IRHT team since 2006.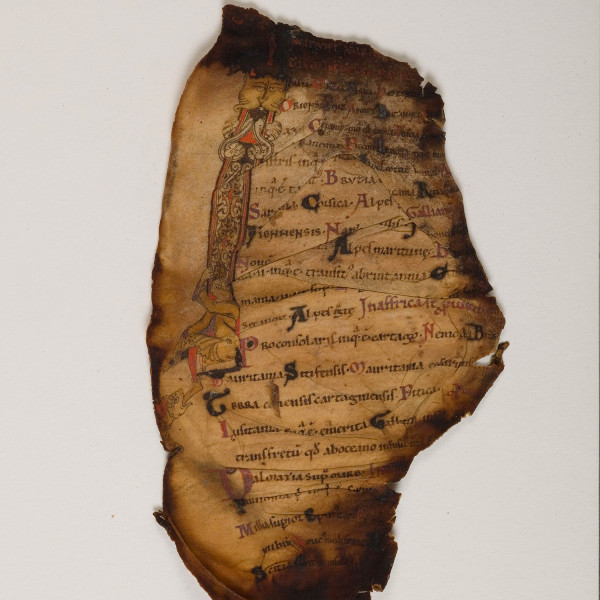 Initiale ornée en tête des Notitia provinciarum, Chartres, BM, ms. 193, f. 5v. Un des plus de 150 manuscrits censés détruits, retrouvés depuis 2012 (Source : BVMM).