Virtual Library of Clairvaux — 1472
Virtual Library of Clairvaux — 1472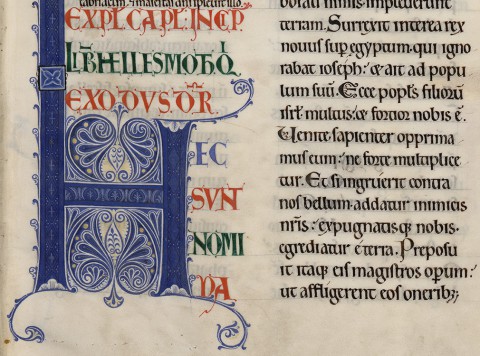 Project Description
Le projet « Bibliothèque virtuelle de Clairvaux — 1472 » (BVC) donnera accès à l'ensemble des manuscrits subsistants de la bibliothèque médiévale de Clairvaux telle qu'elle était en 1472, via une bibliothèque numérique performante, destinée principalement aux chercheurs, et un site grand public. Ce dernier sera mis en ligne en juin 2015, date de la commémoration des 900 ans de Clairvaux.
La bibliothèque médiévale de Clairvaux est connue en particulier par un catalogue réalisé en 1472. Il en subsiste 1121 volumes manuscrits, dont 1021 sont conservés à la Médiathèque du Grand Troyes. Elle a fait l'objet d'importantes études de l'IRHT, dont un catalogue en deux volumes en cours d'achèvement à l'IRHT, et d'un classement au registre « Mémoire du Monde » de l'Unesco en 2009.
L'indexation des manuscrits s'appuiera sur le travail de catalogage en cours mené par l'IRHT et sur un dépouillement à jour de la bibliographie. Elle intégrera également un travail d'identification des manuscrits compris dans les reliures des manuscrits et imprimés de Clairvaux conservés à Troyes.
Project Results
Bibliothèque Virtuelle de Clairvaux
The inventories and catalogues of the Clairvaux Abbey library are currently being published on the ThecaeLab platform: "In its initial state, Clairvaux Lab offers an electronic and updated version of the inventories and catalogues published in 1979 by André Vernet in the first volume (Catalogues and directories) of La bibliothèque de Clairvaux du XIIe au XVIIIe siècle (Paris, CNRS Publishing).". (source: Clairvaux Lab, ThecaeLab).